DARIO DI GIOVINE
PERSONAL
TRAINING
YOUR EXCLUSIVE PERSONAL TRAINING IN BASEL
DDG Personal Training
by Dario Di Giovine | Master of Sport Science
St. Alban-Ring 250 | 4052 Basel | SCHWEIZ
FON  +41 (0) 79 516 68  48

For quick contact – call or send me an email
HELLO & GRÜEZI
by DDG Personal Training
YOUR COACH
in basel
Fat loss, muscle building, improving strength, sports-specific training, rehabilitation of an injury or increasing your general fitness and wellbeing - DDG Personal Training offers you a holistic training and consulting concept.

WHAT IS PERSONAL
training?
DDG Personal training is the best and fastest way to achieve your goals. A tailored assessment will identify your personal strengths and development areas. This will allow us to define your goals and create a plan together to achieve them.
Learn more:
Reach your goals fast and efficient
Targeted anamnesis and structural balance test
Scientifically proven training methods
Ensuring correct exercise execution
Pre- and rehabilitation training
Motivation to superior performance
Optimizing your sleep
Increasing your energy level
Personally tailored training programs
Possible in 1:1 and 2:1 scenario
LACK OF TIME?
Online Coaching!
No matter where you are in the world, my tailored online program leads you to achieve your unique goals. Using regular video-calls, personalized training programs and individual nutritional consulting I support and help you on your journey to accomplish remarkable results.
Learn more:
Structured and tailored coaching
User-friendly training app (TrueCoach)
Movement analysis for injury prevention
Training planning and periodization
Regular video calls
Email und Messenger-App Support
Monthly meeting in-person also possible
WHY NUTRITION COUNSELING?
"you cannot out-train a bad diet"
Your nutritional behavior is fundamental for achieving health and visual goals and maintaining them in the long term.
The DDG nutritional concept is an individualized strategy adapted to your personal lifestyle. Using skinfold measurement, bio-impedance analysis and evidence-based questionnaires, we determine your current situation, create your individual plan and document your personal success.
Learn more:
Individual coaching

Effective body fat loss

Increasing muscle mass

High level performance in sports or in everyday life

Skinfold measurement (BioSignature / Your Personal Strength Institut Stuttgart)

Non-invasive hormone evaluation

Bioelectrical impedance analysis (Biody Expert)

Evidence-based questionnaires

Nutritional strategy based on your lifestyle

Targeted implementation of dietary supplements
WHAT IS FUNCTIONAL EMS?
"No time? - No excuses!"
In just 20 minutes, EMS (Electro-Muscle-Stimulation) training enables you to have a highly effective full-body workout.
Thanks to the wireless EMS suit, you can move freely and thus carry out functional movements during training. The additional muscle stimulus gives you a whole new body feeling and will lead you to exceed your own limits in training.
Learn more:
Functional training using the latest wireless EMS technology
Highly effective in just 20 minutes
93% of the muscular system are activated simultaneously and in a joint-protective way
18 x more time efficient than conventional training
33% increase in strength after 6 weeks with only 2x20min training/week
35% increase in endurance after 4-6 weeks with only 2x20min training/week
3 x higher calorie consumption than conventional training
Significant reduction in back pain
USE
YOUR TIME
My purpose is to support you with your intention and to lead you with the DDG Personal Training and Consulting Concept towards your goal.
WHY DDG?
My passion is to realize your full potential. My work is result oriented and personally tailored to you.
Through my experience as a youth professional athlete, my qualifications in sports sciences, certifications in various aspects of further education and my long experience in the sports and fitness industry, I have acquired knowledge which I want you to have. I stay ahead of the field and up to date on the latest health & fitness information in order to deliver the best possible results to you.
TRAINING 1:1
With scientifically proven training methods, individually designed training programs which allow you to make constant progress and the holistic approach of the BioSignature/ YPSI Skinfold Measurement, I am able to lead you efficiently towards your goals.
QUALIFIED
Whatever goals you pursue: your lifestyle, nutrition, training and sleep should support that goals. It is my concern to support you and deliver the results you seek. I am highly qualified and well prepared for our mission.
FACTS
DDG Qualifikationen:
YPSI Online Education
YPSI Functional Nutrition Seminar – Mikrobiom & Body Comp
Neurozentriertes Krafttraining Seminar, Release Fitness by Patrick Meinard
CrossFit Level 2 Trainer
Praktikum bei Daniel Knebel, Wuppertal
Mikrostrom Workshop by Daniel Knebel
Power Touch Seminar by Daniel Knebel
Endobalance Seminar by Daniel Knebel

The Neuro Typing System Seminar mit Christian Thibaudeau bei Urban Athletes Köln

YPSI Functional Sports Nutrition Seminar mit Dr. Bob Rakowski

Strength Coach beim Handballteam RTV 1879 Basel

YPSI Trainingscamp

YPSI Bewegungsanalyse & Verletzungspre-/ Rehabilitation Seminar

YPSI Kniebeugen Tag

YPSI Neurotransmitter 2.0 Seminar

YPSI Advanced Supplementation Seminar

YPSI FAT Tool Seminar mit Dr. Peter Lundgren

CrossFit Level 1 Trainer

YPSI Seminar – Sportspezifisches Training und Business

Workshop: Olympisches Gewichtheben, bei Vogt Training

YPSI Ernährungsseminar – Hormonhaushalt, Nevensystem und Nährstoffe

Athletiktrainer im Fussballverein FC Black Stars (Basel)

Biosignature Modulation, Ernährungsberatung (Charles Poliquin)

Functional Athletic-Coach (Sportlerei Akademie)

TRX Suspension Training, Sports Medicine
EDUCATION
Personal-/ Fitnesstrainer im Fitorama Fitness Center (Basel)
Hospitation beim Bundesligaverein Hamburger SV als Athletiktrainer
Praktikum im Gesundheitszentrum Heutz-Della Vite & Huber
Langjähriger Fitnesstrainer
Diplomierter Sportwissenschaftler (Universität Basel)
Masterarbeit zum Thema "Auswirkungen eines siebenwöchigen spezifischen Schnellkrafttrainings während der laufenden Fussballsaison auf verschiedene physische Leistungsparameter bei leistungssportlich aktiven Fussballspielern" 
(veröffentlicht: International Journal of Sports Physiology and Performance; Journal of Sports Sciences)
Master of Exercise & Health Sciences (Universität Basel)
Bachelor of Exercise & Health Sciences (Universität Basel)
Jugendspitzensport im Fussball (FC Basel, SC Freiburg)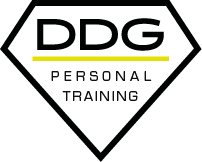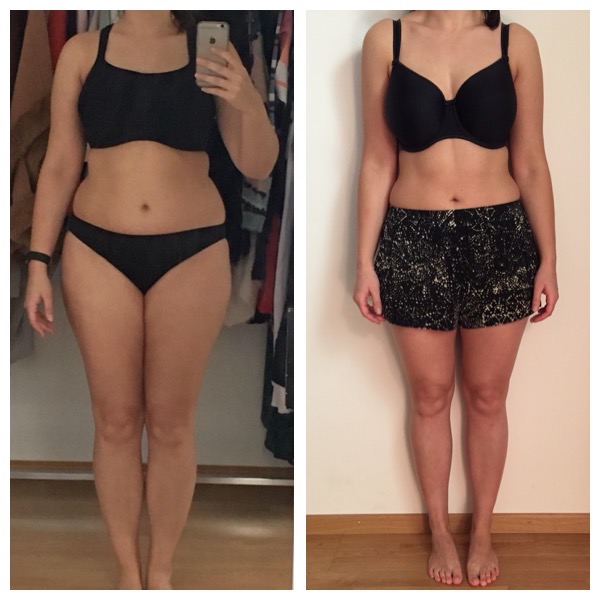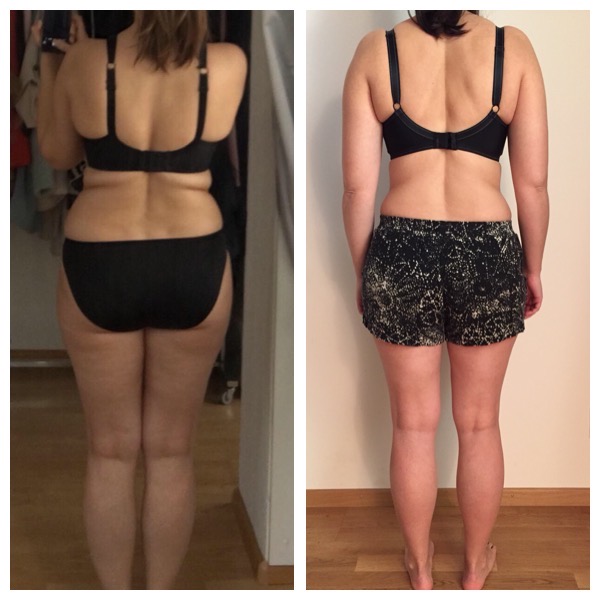 REBECCA
– 8 kg body weight
– 6,6 % body fat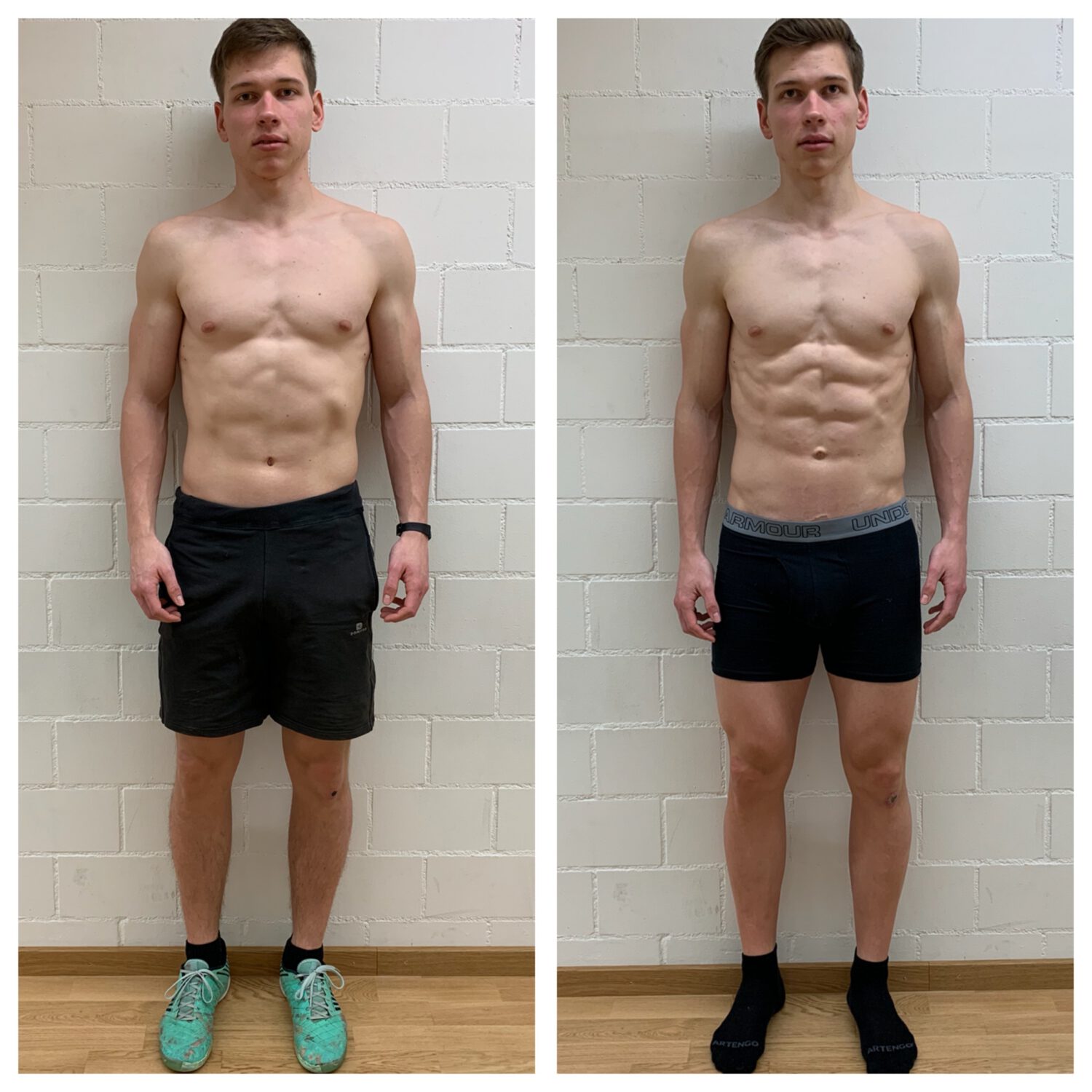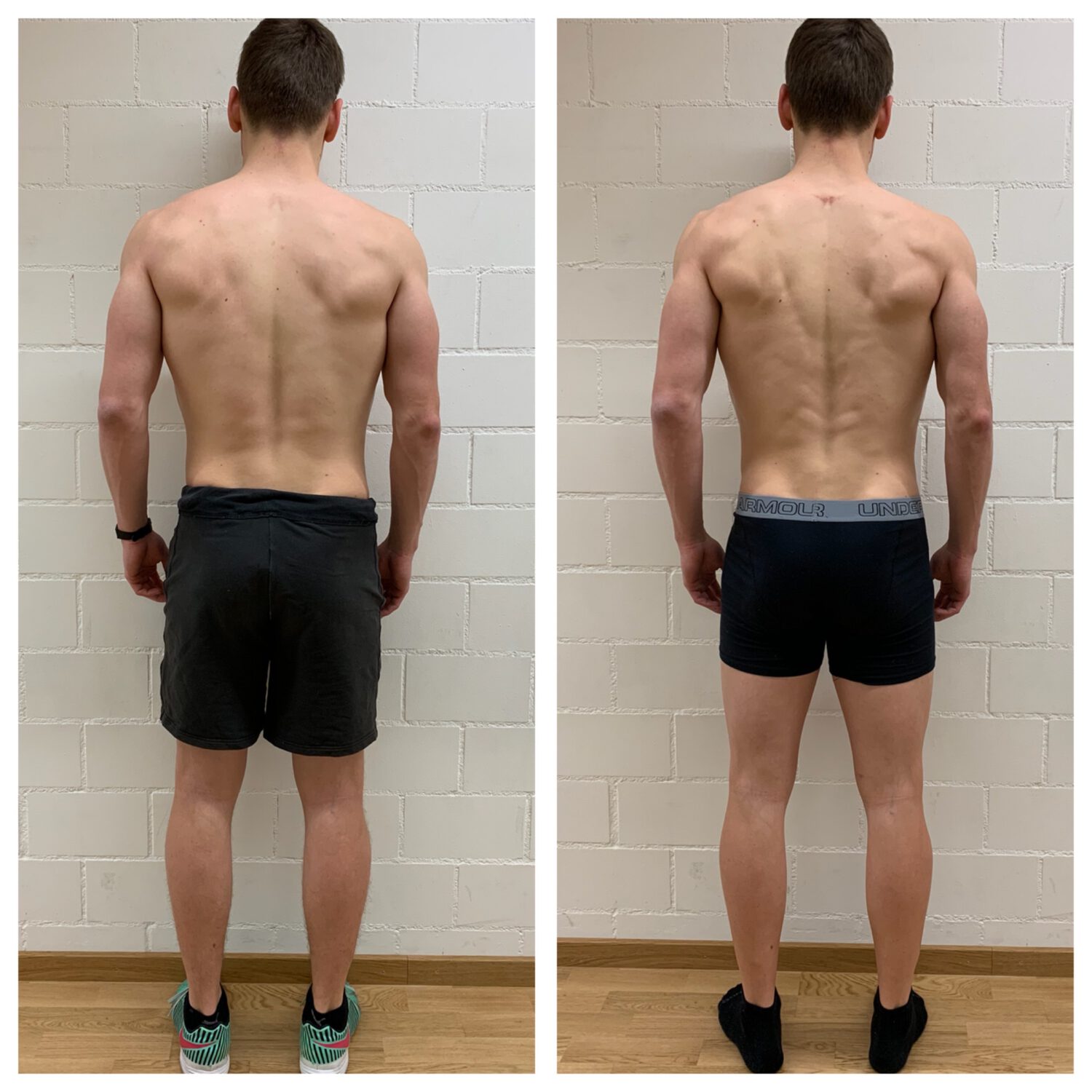 LUKAS
– 4 kg body weight

– 3,4 % body fat
"Vom Spitzensport her kommend habe ich Dario als sehr anpassungsfähigen (im Falle von Verletzungen oder auch belastungssteuernd) und auf den Athleten sowie sportspezifischen Bedürfnisse eingehenden Trainer erlebt. Er konnte mich immer wieder mit neuen Ansätzen und/oder Ergänzungen überraschen, was eine Trainingsbetreuung interessant und erfolgreich zugleich macht. Ausserdem sind seine Kenntnisse im Bereich Supplements und Körpermessungen sehr professionell und hilfreich um den Athleten noch umfangreicher zu unterstützen. Durch seine fortwährenden Weiterbildungen und seine Aufmerksamkeit und Neugierde versteht es Dario unglaublich gut verschiedenen Ansprüchen gerecht zu werden. Als Trainer und Mensch hat mich Dario von Anfang an überzeugt und ich würde ihn jederzeit weiterempfehlen!"
" I seek a high level of expertise from my personal trainer. I have been a regular gym goer since 1995 and have accumulated a lot of knowledge and experience, mainly through trial and error, in this very opinion-based field.
I started training with Dario during an extremely stressful period of my life 18 months ago – so stressful that I needed to stop working for a couple of months. The coaching I received from Dario was pivotal in pulling me out of this period. This was achieved through tailored exercise programs and supplements. Dario's approach is structured and scientific, with measurable outcomes and regular progress check-points. I value his responsiveness, dedication and commitment. Simply put – I trust him and enjoy what he brings to my life, as keeping fit is so important to me."